Occassional Cocktails may earn compensation from purchases made after clicking links on this page. Learn more Here.
If you are a fan of tequila, you know that tequila and lime go hand in hand. So, naturally, a Tequila Rickey is pretty darn close to a perfect cocktail. Let's learn how to make one!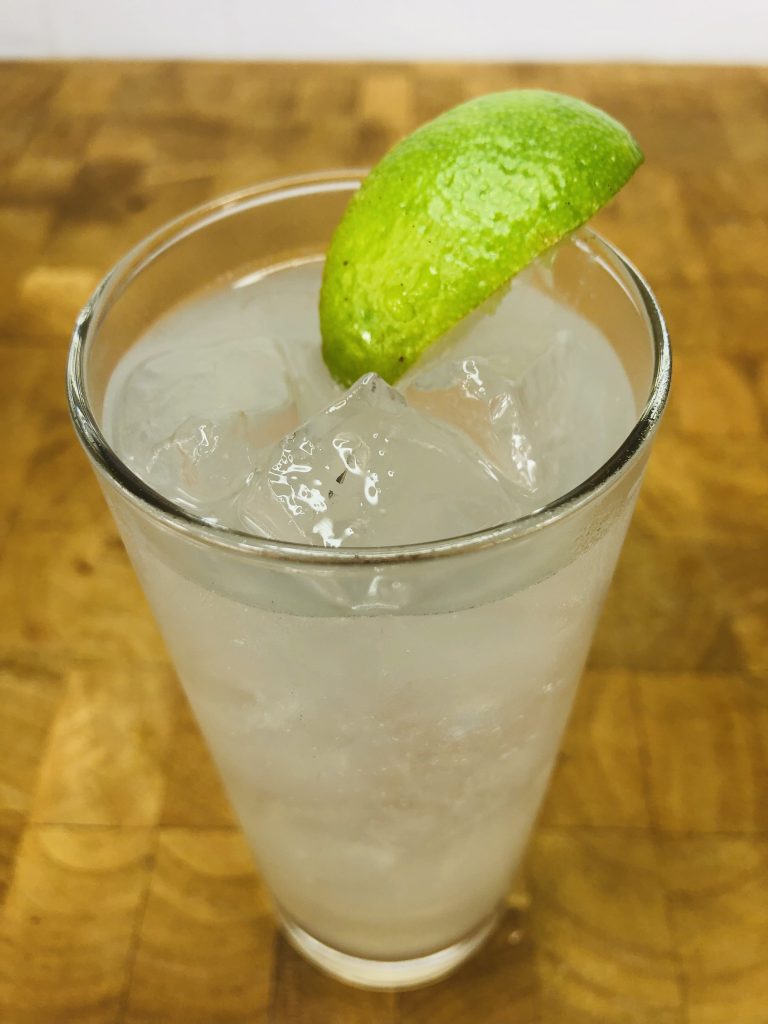 What is a Tequila Rickey?
You may have already tried some of our other Rickey family drinks. The most popular ones are the Gin Rickey and the Vodka Rickey, but the Bourbon Rickey is also very good. In fact, the Bourbon Rickey is the OG of Rickey cocktails.
But the Tequila Rickey is something special. As we previously mentioned, Tequila and Lime juice are a perfect match. Look no further than a Classic Margarita, if you want proof. The addition of soda water adds just the right amount of fizz to make this cocktail a bubbly, refreshing drink.
What is a Rickey drink?
The history of the Rickey drink dates back to the late 1800s (1880s, I think) to a bar named Shoomaker's in Washington DC. Shoomaker's was frequented by a man named Col Joe Rickey, a lobbyist during that time (the drink is good despite your feelings on lobbyists).
Ol' Col Joe would always ask George Williamson, the regular bartender, to make him a drink using soda water and lime juice. As we said above, the Bourbon Rickey was his preference. After that, the Rickey drink trend took off and started to include variations with other liquors; most notably the Gin Rickey.
But, that's enough of a history lesson. Let's learn how to make one!
How to make this drink:
The Tequila Rickey is super quick and easy to make. We prefer the version with a fresh lime half being squeezed for juice. However, you can make it with pre-bottled lime juice and still have a fantastic, much more convenient, drink.
Equipment
Ingredients
2 oz Tequila
½ Lime; squeezed (or ½ oz Lime juice)
Club Soda
1 Lime wedge garnish
Salted rim (optional)
Step One
Fill your highball glass with ice.
Step Two
Pour in 2 oz of your favorite tequila.
Step Three
Squeeze in half a lime or pour in ½ oz of lime juice
Step Four
Top off the glass with about 4 oz of soda water
Step Five
Put a lime wedge on the glass to garnish and enjoy!
Recipe
Print Recipe
Tequila Rickey
Ingredients
2

oz

tequila

4

oz

club soda/soda water

½

a lime; squeezed or ½ oz of lime juice

1

lime wedge

garnish
Instructions
Fill highball glass with ice

Add in 2 oz of tequila

Squeeze in half a lime or pour ½ oz of lime juice

Top off with soda water (approximately 4 oz)

Garnish with lime wedge

Enjoy!
For more great cocktails
[pt_view id="146b5bcwjk"]