Occassional Cocktails may earn compensation from purchases made after clicking links on this page. Learn more Here.
Looking for a fun and easy candy inspired shot to try? Try out this pretty, sweet green colored smarties shot. This one is so easy to make as you only need two ingredients.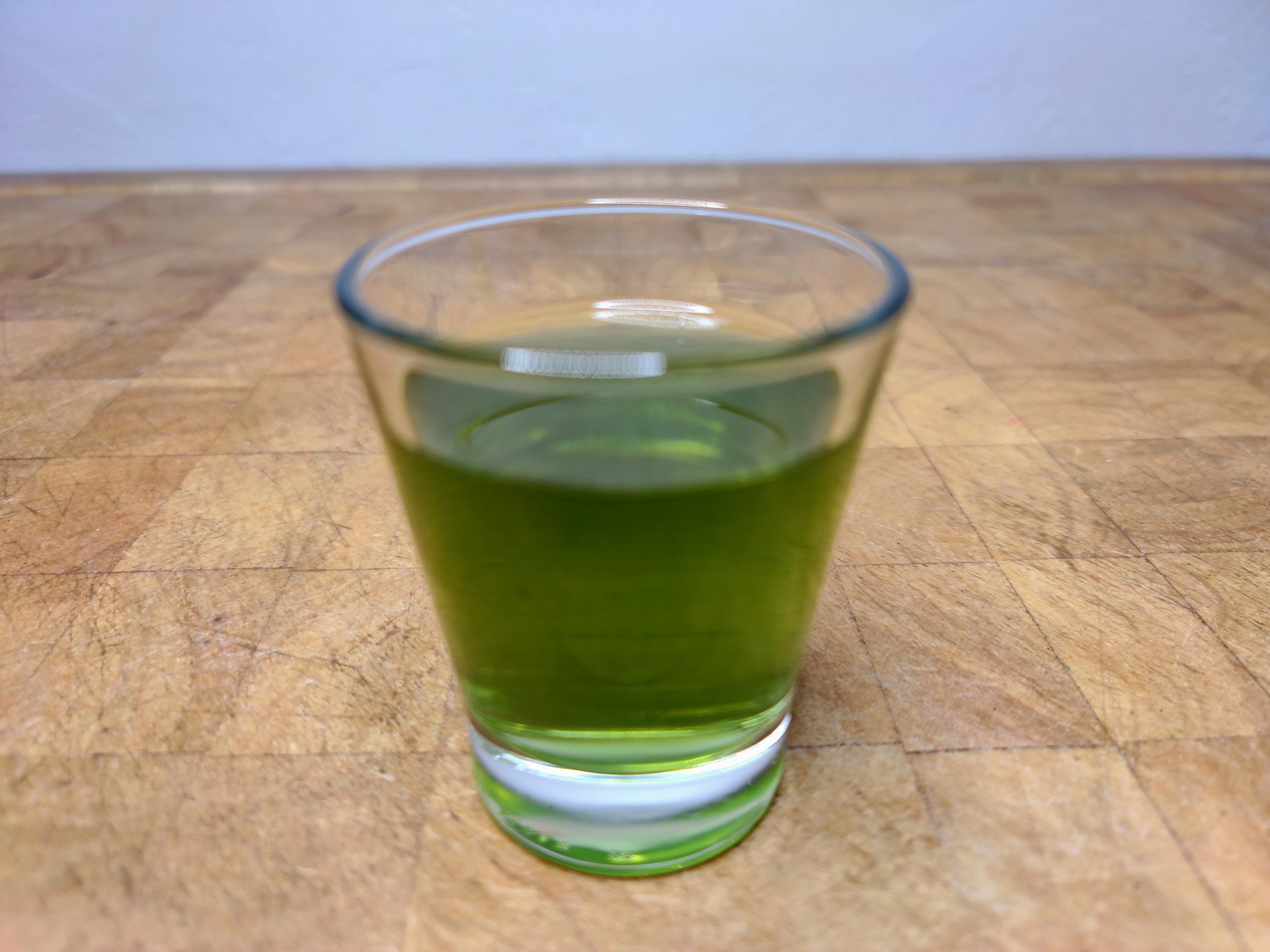 What is a Smarties Shot?
A smarties shot is a simple combination of equal parts grape pucker and Midori liqueur. The shot is a very low alcohol drink and has a sweet fruit flavor. I'm not sure that I would say it tastes exactly like a Smarties candy though.
If you're into candy inspired shots you might also want to give the pixie stick shot or the pink starburst shot a try. Additionally, The grape Gatorade and Kool-Aid shots have similar flavors.
Midori is a neon green melon flavored liqueur. It originated in Japan and is made from muskmelons. It has a sweet almost honeydew like flavor. It is used often times to give drinks a bright green color. Like this broken down golf cart shot.
Grape pucker is a dark purple colored schnapps. It has a sweet and sour grape flavor.
When to Make This Drink:
This fun and low alcohol content shot can be served out of a variety of get togethers including:
Birthday party
St Patrick's Day
After dinner drinks
Cocktail hour
How to make this drink:
All you have to do for this one is shake your two ingredients together. You should be able to whip it up in 2 minutes or less.
Equipment:
Ingredients:
.75 oz Grape schnapps
.75 oz Midori
Ice
Instructions:
Step one
Gather up your Midori, grape pucker, hawthorn strainer, cocktail shaker, jigger, ice and shot glass.
Step two
Toss some ice into the cocktail shaker.
Step three
Pick up the Midori. Measure out 0.75 oz and dump it into the shaker.
Step four
Pick up the grape pucker. Measure out 0.75 oz and dump it into the shaker.
Step Five
Put the lid on the shaker. Shake it well for around 15 seconds or so. The shaker will become icy to the touch.
Step Six
Pop the lid off the shaker and strain the Smarties shot into the shot glass.
Recipe
Print Recipe
Smarties Shot
Equipment
jigger

cocktail shaker

Hawthorne strainer

shot glass
Ingredients
.75

oz

Grape Schnapps

.75

oz

Midori

Ice
Instructions
Gather together all the equipment and ingredients listed so you can make this shot.

Pick up some ice and use it to fill the shaker to the top.

Pick up the grape schnapps. Add .75 oz of grape schnapps to the shaker by measuring it with the jigger.

Pick up the midori. Add .75 oz of midori to the shaker by measuring it with the jigger.

Pick up the shaker top and cover the shaker with it.

Shake well. After around 15 or 20 seconds, the shaker will feel cold.

Pick up the hawthorne strainer and replace it for the shaker top.

Pour the drink from the cocktail shaker to the shot glass.