Occassional Cocktails may earn compensation from purchases made after clicking links on this page. Learn more Here.
This Jager and Sprite cocktail is a super easy drink to make. If you are a fan of jagermeister and also like a little fizz to your drink you must try this one out.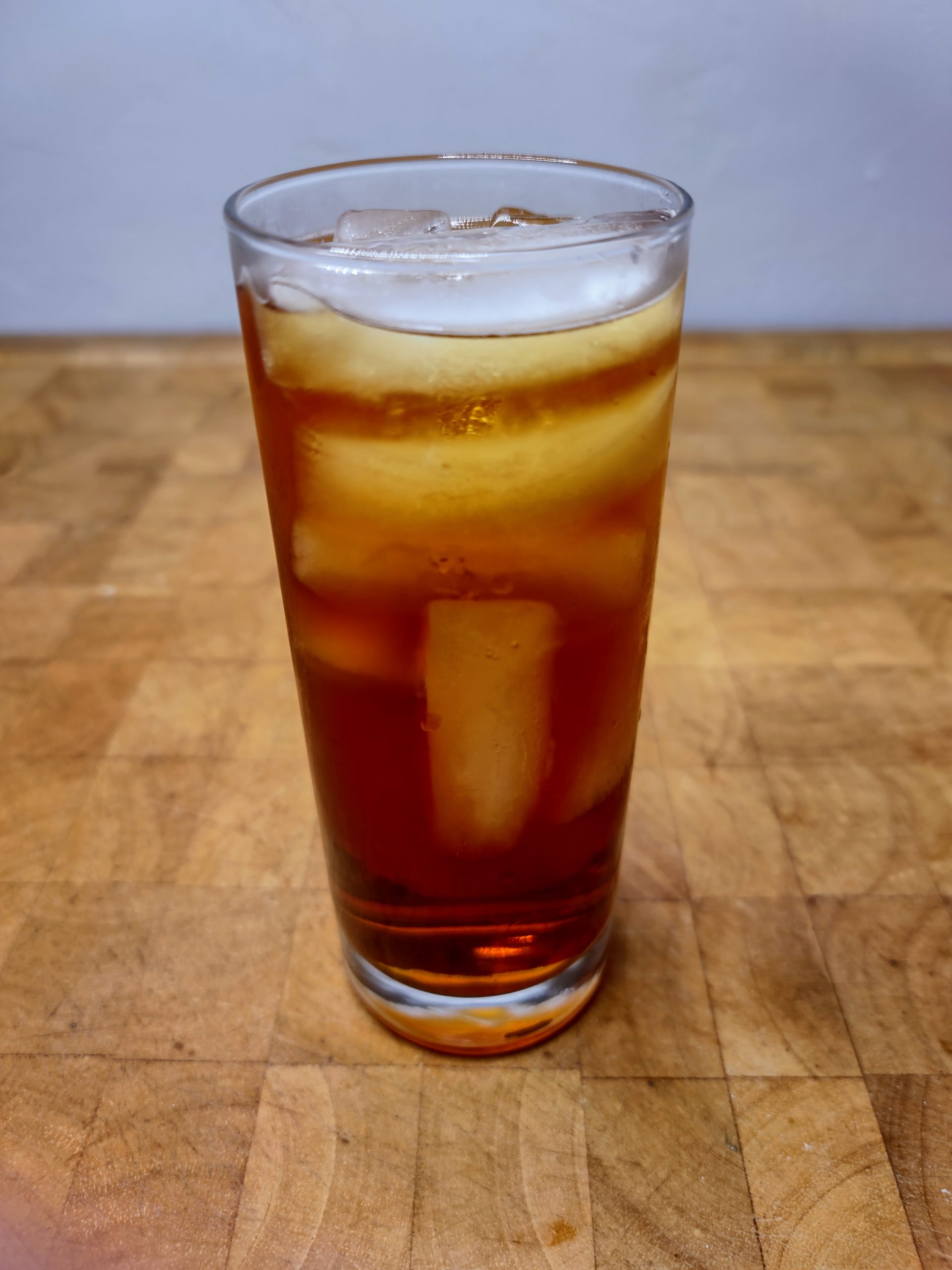 What is a Jager and Sprite?
A Jager and Sprite is a really simple to make two ingredient highball. It tastes like licorice with a sweet citrus fizz to it.
Jagermeister, commonly known as Yeager, is a type of digestif that originated in Germany. It is made with 56 different herbs and spices. It has a very strong licorice flavor with other botanical flavors added in.
Sprite, as you may well know, is a type of soda. As with all sodas, it is carbonated which makes it fizzy and bubbly. It has a light yet sweet lemon lime flavor.
When to Make This Drink:
this drink is great to make and serve when you're looking for something refreshing to sip on at times including:
brunch
informal get togethers
pool parties
barbecues
Variations:
If you're looking for a few ways to change this drink up, try one of these out:
Use a different Sprite. You can use regular Sprite in this drink or one of the Sprite variations including sprite cherry, Sprite zero or Sprite lemonade.
Make a schizophrenia cocktail. Add a little lime juice to this one and you'll have what's known as a schizophrenia cocktail.
Add a garnish. A lemon or lime wedge works well is garnish and really amps up the citrus flavor. Or, you could do something like maraschino cherries if you want to add a little sweetness.
Some other sprite cocktails include: Whiskey and sprite or tequila and sprite or fireball and sprite.
How to make this drink:
This drink can be mixed together and around 2 minutes. You simply need to toss your ingredients in a glass and give them a stir.
Equipment:
Ingredients:
2 oz Jager
4 oz Sprite
Ice
Instructions:
Step one
Start out by gathering up everything that it takes to make this drink including highball glass, jigger, bar spoon or cocktail shaker, jager, Sprite and ice.
Step two
Grab some ice and toss it into your highball glass. The glass should be filled almost to the top with ice
Step three
Take the jager as well as the jigger. Use the jigger and measure out 2 oz of Jager. Then, toss the jager into the glass.
Step four
Take the Sprite as well as the jigger. Use the jigger and measure out 4 oz of spray. Then, toss the Sprite into the glass with the Jager.
Note: instead of measuring your sprite, you can also just pour it directly into the glass. If you do this, make sure you top the glass off with the Sprite. Typically this will result in a little more than 4 oz and can make the Jager a little more muted in flavor.
Step Five
You have two ways of making sure your drink is thoroughly mixed. You can either use a bar spoon or a cocktail shaker.
Using a bar spoon: simply place the bar spoon into the glass and then stir well.
Using a shaker: carefully and gently dump the contents of the glass into the shaker. Then, dump everything back into the glass. Make sure not to do anything too vigorously or the soda will fizz up.
Recipe
Print Recipe
Jager and Sprite
Equipment
jigger

bar spoon

highball glass
Instructions
Collect up the ingredients and equipment listed above.

Fill up the glass with ice.

Pick up the jagermeister. Measure 2 oz of Jager with the jigger. Dump it into the glass.

Pick up the sprite. Measure 4 oz of sprite with the jigger. Dump it into the glass.

Note: you can also skip the measuring and just pour the sprite directly into the glass. Top the glass off with sprite.

There are two methods for mixing this drink:

1) Use a bar spoon and stir well.

2) Gently toss the drink from the glass into the shaker. And then back into the glass.