Occassional Cocktails may earn compensation from purchases made after clicking links on this page. Learn more Here.
Triple Sec is the unsung hero of so many of our favorite cocktails. From Margaritas to Martinis, it is a common ingredient that just makes things delicious. Here are some of our favorite Triple Sec recipes.
The Best Triple Sec Recipes
Here are several of our favorites.
Cocktails
Amp up the citrus with this beautifully colored orange cocktail. Made with easy ingredients you may even already have on hand, it blends flavors together for depth and easy drinking.
This is perfect for drinkers that want to drink their alcohol without tasting it.
Try this pineapple mimosa for a simple twist on the classic with a tropical flair. Easy to make, light and perfect for brunch or any excuse.
Cranberry sangria is the a colorful, seasonal twist on this classic cocktail that's perfect for a crowd. Easy to make and great for making ahead, it'll be a staple for any occasion.
Margaritas
Let's start this section with a classic. The first drink that comes to mind when we think of Triple Sec is the Classic Margarita. This recipe is simple and we're sure you'll love it.
This version of the Blue Margarita uses both Triple Sec and Blue Curacao. It's as crisp and refreshing as a classic margarita with a gorgeous bright blue color.
Everything is better with fresh fruit. At least as far as cocktails go, anyway. This Strawberry Margarita recipe is a perfect twist on a classic.
If you've never added fresh berries to your drink before, you are missing out. Try out this Blueberry Margarita today and find out what we mean.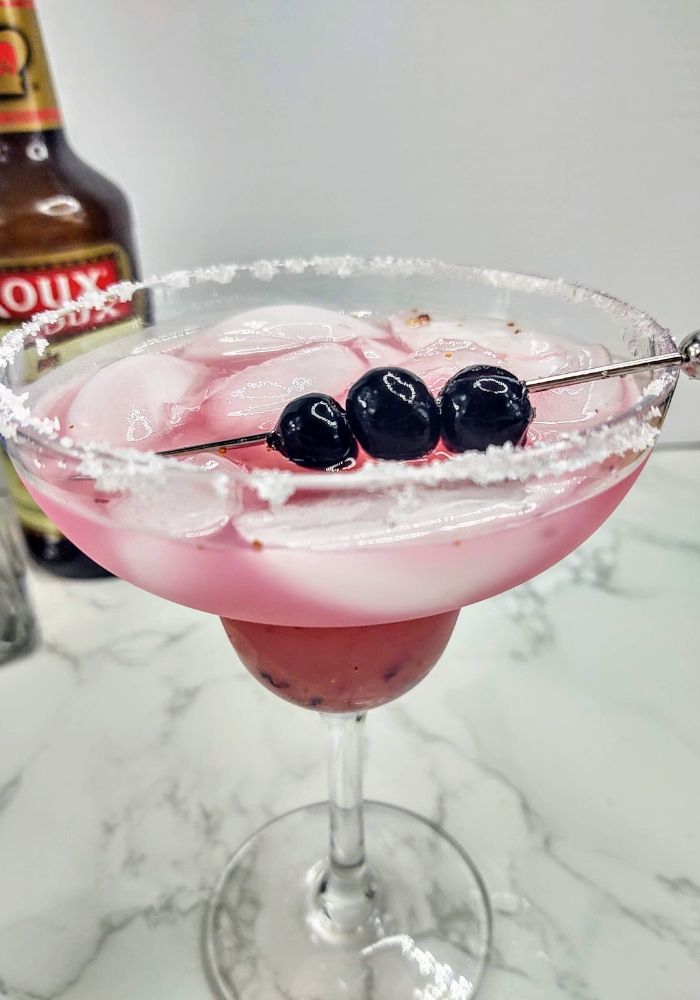 This easy four ingredient coffee margarita is a must try for all coffee lovers. You only need cold brew, triple sec, kahlua and tequila for this one.
This cold coffee cocktail is sweet with a strong coffee flavor. It is perfect for afternoon sipping.
Love a good margarita? Then you have to try this amazing Italian Margarita. This cocktail has a rich flavor that's perfect for parties and entertaining.
This fresh Chile Lime Spicy Watermelon Margarita is a delicious twist on a tequila cocktail!
If you're looking for a twist on a classic margarita, this is the recipe to try. The pomegranate juice works so well with the smoky Mezcal. You'll be wanting more than one, for sure. Try out this pomegranate Mezcal margarita tonight!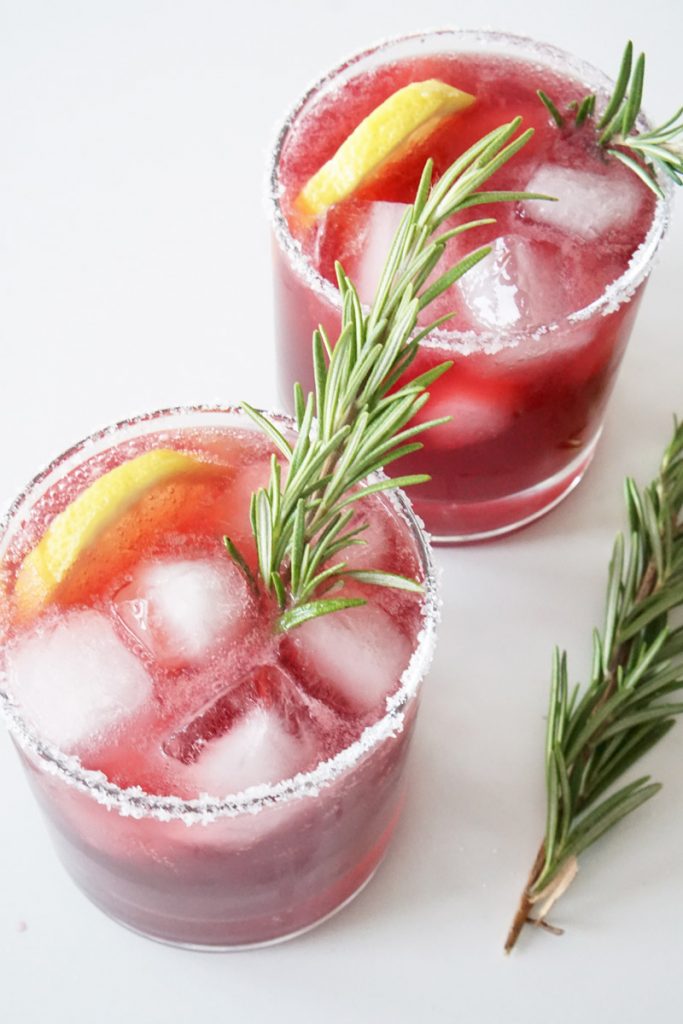 You will love this easy Jalapeño Strawberry Margarita Recipe that makes amazing summer party drinks. Spice up your next BBQ, Potluck or Cinco de Mayo celebration with this awesome Jalapeño Margarita Recipe!!
This fun and easy whiskey crush cocktail is light, sweet and full of citrus flavor. You need four simple ingredients for this one: Whiskey, orange juice, sprite and triple sec.
This pretty cranberry margarita is super easy to make. It has a tart and slightly sweet flavor filled with cranberry and citrus.
Martinis
Who doesn't love a good Cosmo? Try out this bright pink Cosmopolitan Cocktail tonight!
This easy to make grape cosmo is sweet, light and grape flavored. You only need cranberry juice, lime juice, triple sec and grape vodka for this one.
You can mix this one up in under 5 minutes. Simply toss it all into your shaker and shake it up.
What's better than a classic vodka martini? A bright pink one! This recipe uses the classic recipe with a grapefruit twist for more flavor and a funky pink color! You are going to love this Pink Grapefruit Martini.
If you want a martini that tastes like the best lemonade you've ever had, you'll love the Lemon Drop Martini.
If you want something a little bit different, you can try out the best Strawberry Lemonade you've ever had. The Strawberry Lemon Drop Martini is just as easy to make and adds some sweet fresh fruit to the mix.
Finally, the Blueberry Lemon Drop Martini is yet another twist on the classic Lemon Drop Martini. Toss in a couple blueberries and add some as a garnish for a spectacular cocktail.
As you can see, there are all sorts of drinks you can make with Triple Sec. Did we mention your favorite? Let us know if we missed it in the comments below.
For more great drinks…
[pt_view id="146b5bcwjk"]