Occassional Cocktails may earn compensation from purchases made after clicking links on this page. Learn more Here.
This vodka cherry limeade is pretty much summer in a glass. With the sweet fruit flavor mixed with the tart citrus, you can't go wrong.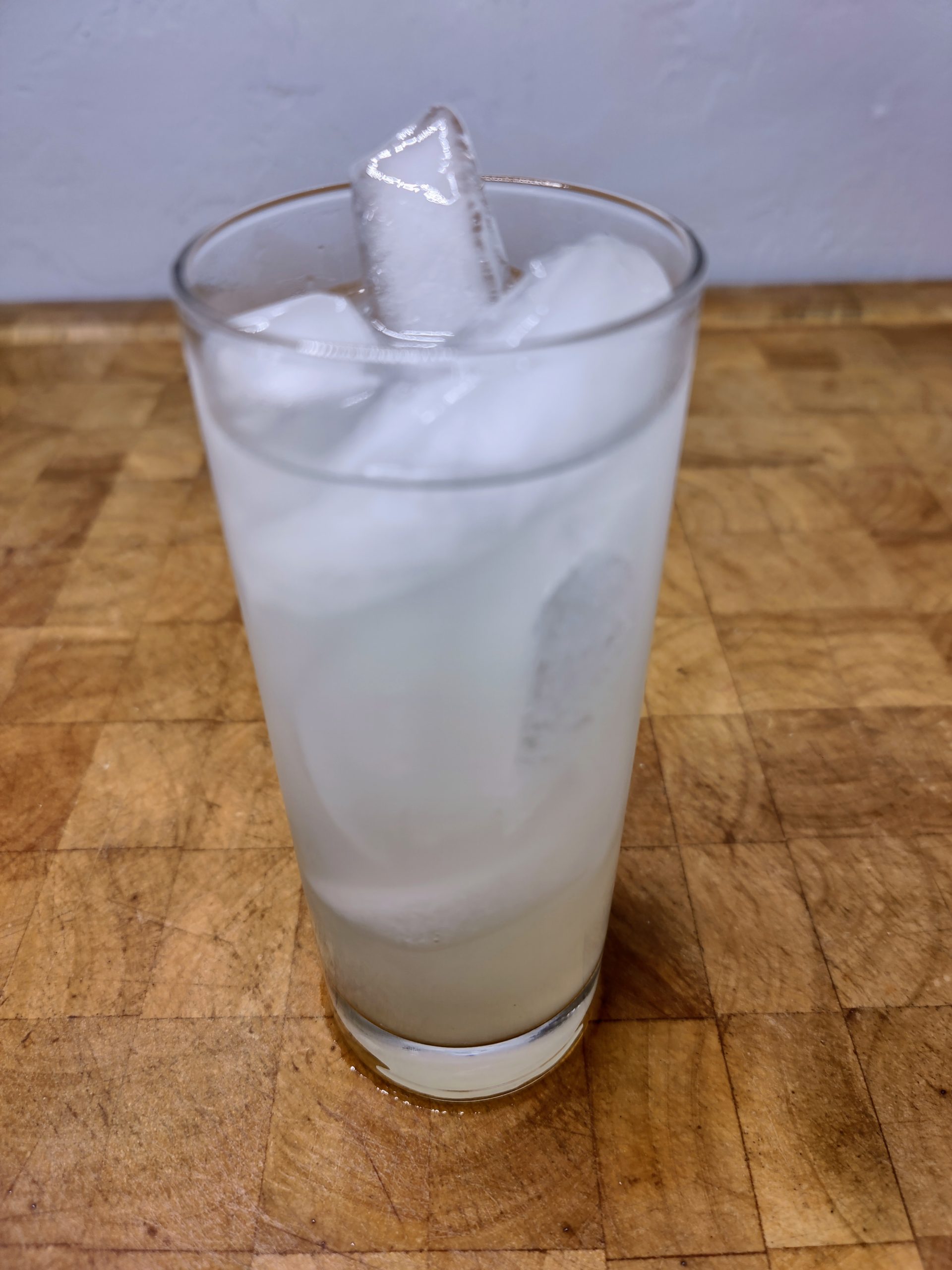 What is a Vodka Cherry Limeade?
A vodka cherry limeade is a combination of cherry vodka and limeade. This easy to make two ingredient highball tastes like sweet cherries followed up by a Tart lime flavor.
Vodka is typically a neutral or tasteless flavored liquor. It is made by fermenting grains like rye and then distilling them. Cherry vodka is made by adding an additional sweet cherry flavor into the base vodka.
Limeade is essentially a combination of lime juice and a sweetener such as sugar. You can make your own or buy it at the store. It has A little sweetness combined with a tart lime citrus flavor.
When to Make This Drink:
This cocktail is so quick and easy to throw together and has a refreshing flavor profile that is well fit for a multitude of occasions including:
sipping in the summer
spring celebrations
4th of July
Brunch
Variations:
If you're curious about some ways to change this drink up a little, try some of these out:
Use cherry limeade. If you want to ramp up the cherry flavor, you can use some cherry limeade instead of regular limeade.
Use limeade concentrate. Limeade concentrate is essentially frozen limeade that needs water added to it. However, instead of using water, you can use the cherry vodka.
Add a little splash of cherry simple syrup or grenadine. If you want to have a little bit of red color to your drink and amp up the sweetness, try out cherry simple syrup or grenadine.
Garnish your glass. Add a wedge of lime and or a few maraschino cherries to really bring all of the flavors together.
Make it sparkling. Add a splash of club soda if you want to add a little fizzy bubble to your cocktail.
Other limeade cocktails are: vodka limeade, tequila limeade, gin limeade and rum limeade
How to make this drink:
All you have to do to get this drink ready is toss your ingredients together and give them a few good stirs. You should be able to whip this one up in under 2 minutes.
Equipment:
Ingredients:
2 oz Cherry Vodka
4 oz Limeade
Ice
Instructions:
Step one
Begin by ensuring that you have everything necessary for this cocktail including cherry vodka, ice, limeade, highball glass, jigger, bar spoon or Hawthorne strainer and cocktail shaker.
Step two
Grab the highball glass and fill it almost completely with ice.
Note: if you want to build the drink directly in your cocktail shaker instead of in the glass as we will be detailing below you can.
To do this, add ice to the shaker as well. Then, measure your ingredients directly into the shaker, shake it up and strain it into your glass.
Step three
Pick up the cherry vodka as well as the jigger. Using the jigger, measure 2 oz of cherry vodka. Dump that into the glass.
Step four
Pick up the limeade as well as the jigger. Using a jigger, measure 4 oz of limeade. Dump that into the glass.
Note: if you prefer to pour the limeade directly into the glass you can do so. Simply top the glass off with limeade. Typically, you'll get a little more limeade doing it this way.
Step Five
Finally, you want to make sure everything is mixed thoroughly. To do this, you can use a bar spoon or a cocktail shaker.
To use a cocktail shaker: carefully for the ingredients from the glass into the shaker and then from the shaker to the glass.
To use a bar spoon: Place the spoon into the glass and stir well.
Recipe
Print Recipe
Cherry Vodka Limeade
Equipment
jigger

bar spoon

Hawthorne strainer

cocktail shaker

highball glass
Ingredients
2

oz

Cherry Vodka

4

oz

Limeade

Ice
Instructions
Take the highball glass and fill it about to the top with ice.

Take the cherry vodka. Use the jigger and measure up 2 oz. Toss that into the glass.

Take the limeade. Use the jigger and measure up 4 oz. Toss that into the glass.

note: as an alternative to measuring the limeade, you can simply pour it directly into the glass. Just top the glass off with it.

Finally, you need to mix the drink either with a bar spoon or shaker.

1) to use the bar spoon: place it in the glass and stir well.

2) to use the shaker: toss the drink into the shaker and then back into the glass.
Notes
If you want to build the drink in the shaker instead of the glass.  Use these steps:
Fill up the shaker with ice as well.
Dump all ingredients straight into the shaker.
Put the shaker top on.
Shake for 15 – 20 seconds.
Remove the shaker top and put the strainer on the shaker.
Pour into the glass.