Occassional Cocktails may earn compensation from purchases made after clicking links on this page. Learn more Here.
Imagine the sweet, smoky flavor of your favorite whiskey infused with the tart bite of orange juice. This combination, as peculiar as it may sound, is devastatingly delicious!
What is a Whiskey and Orange Juice?
A Whiskey and Orange Juice is yet another entry into the family of liquor and fruit juice highballs. Orange juice is one of the best fruit mixers around because it blends so well with just about everything. Whether you are drinking and Tequila Screwdriver, a Vodka Screwdriver, Madras, or an Amaretto and Orange Juice, the sweet and tangy flavor brings life to every drink.
A Whiskey OJ is no different. The sharp citrus flavor of the orange juice takes the bite off of your whiskey with the end result being an incredibly smooth, easy sipping classic.
Let's learn how to make it!
How to make this drink:
This could not get any easier to make. The recipe is in the name already!
Step One
Fill your highball glass with ice.
Step Two
Add in 2 oz of your favorite whiskey or bourbon.
Step Three
Top the glass off with Orange Juice.
Step Four
Gently stir with a bar spoon.
Step Five
Sit back and enjoy!
Alternative Ideas
If you want to play around with some other flavor ideas you can add some grenadine or maraschino cherries
some folks like to add in cocktail bitters for an Old Fashioned type of flavor
Maple syrup can add a little more sweetness to the drink without burying any of the other flavors
Finally, give your cocktail a nice minty undertone by muddling some mint leaves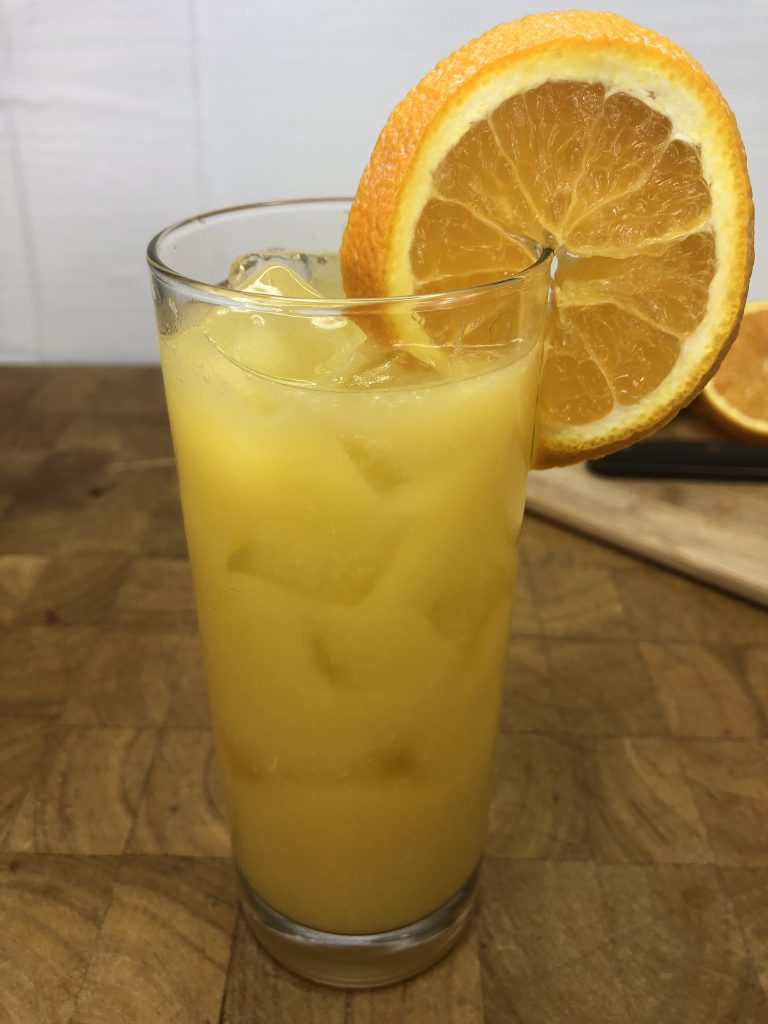 Recipe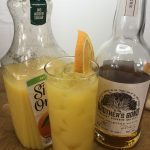 Print Recipe
Whiskey and Orange Juice
Equipment
highball glass

bar spoon

(Optional) Mixing tumbler
Ingredients
2

oz

whiskey or bourbon

4

oz

orange juice
Instructions
Fill highball glass with ice

Add in 2 oz of whiskey or bourbon

Top off with OJ

Stir gently with bar spoon

(optional) Garnish with maraschino cherries or a sugar rim)

Enjoy!
For more great cocktails